Plug and play is the name of the game with this analytics bundle. Everything is set for you to simply input numbers.
The social media analytics trackers are my favorite part! Just plug in your numbers each week and month and the charts show you if you've grown or not. I've included columns Facebook, Twitter, Instagram and LinkedIn I take the guesswork out of what to track - just look for the stats needed in the analytics sections of your social media networks and off you go!
This bundle also includes individual tracker templates to keep up with numbers that matter specifically to Twitter and Instagram (I'll be adding Facebook and you'll also have access to that no matter when you purchase this bundle)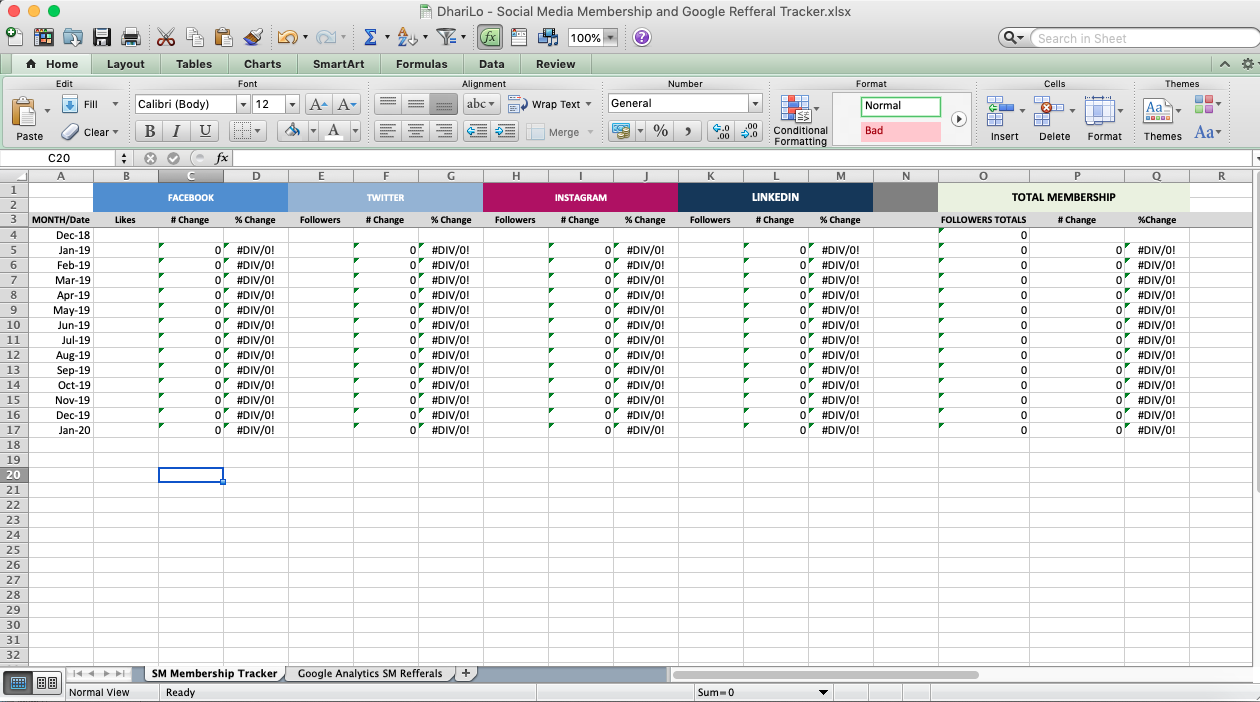 So what are you really getting with this bundle?
Besides getting awesome resources you're getting:
Organization
No guess work!
Not wasting any more time trying to figure it all out.
You won't know where you're going until you know where you've been. This bundle has everything you need to help you benchmark where you are and the base to set goals for the future. Enjoy!