INTRODUCING: BUILDING YOUR BRAND ON SOCIAL MEDIA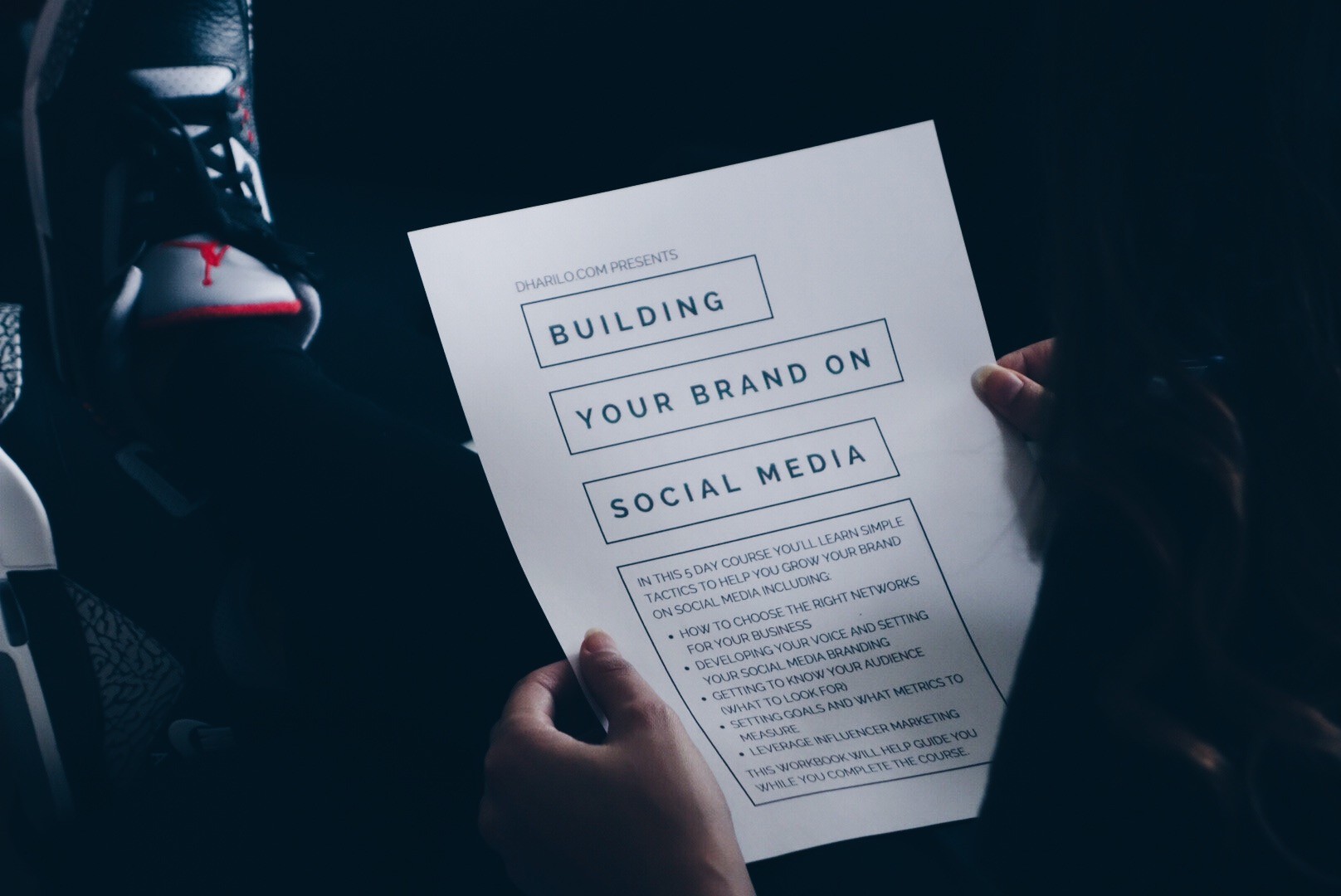 You're about learn the exact process I use to create social media strategies for all my current clients. I've developed this system (and tweaked it) over 7 years of working with brands big and small across a plethora of industries from financial publications, to restaurants, personalities, apps, and world known consumer brands.
WHAT DO YOU GET INSIDE?
Here you'll have my blueprint, laid out and ready to go in just 5 days of work.
Each module will cover topics and ideas that will help you piece together a strategy that makes sense for your business.
In this 5 day course I'll go over my tried and tested tactics to establish a strong, organic social media presence including:

How to choose the right networks for your business

Developing your voice and setting your social media branding

Getting to know your audience (what to look for)

Setting goals and what metrics to measure

Content: Where to find it & how to create a calendar so you can set it and forget it

Leveraging influencer marketing including:

Influencer marketing basics

Influencer marketing campaign ideas
Each session ends with a little bit of homework which you can keep track of in your course workbook. In the end we'll tie it all together to help you create a basic social media strategy for your brand or business!
IN 5 SHORT DAYS YOU'LL WALK AWAY WITH:
A clear understanding of your goals, and how to get there
An outline on your brand voice, and a step by step process on creating a visual presence that stands out from your competition.
You'll narrow down who your key audience is, and more importantly how to find them
An understanding of analytics and how to use them to your advantage
TONS of content ideas
A COMPLETE social media strategy
An understanding on hashtags, and how to use them effectively to attract your ideal clients or customers.
Live Q & A sessions with me :)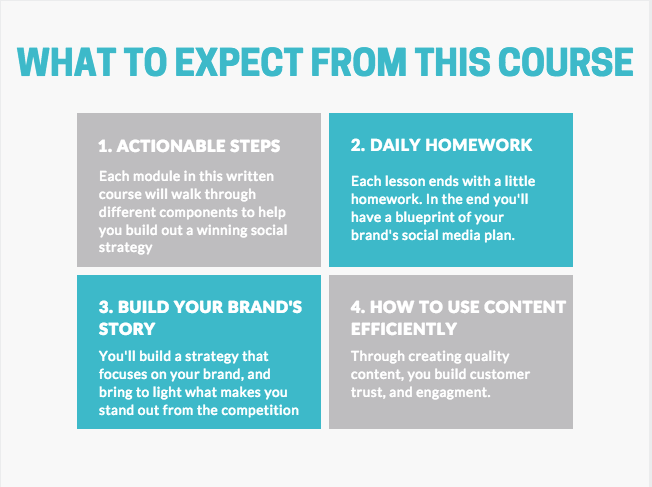 LET'S WALK THROUGH THE MODULES:
Module 1: Choosing the right networks.
We'll explore why you don't need to be on every social media network, and more importantly how to determine which social media will work for your brand.
Module 2: Developing your voice & branding.
On day 2 we'll go over branding and how to create a look and feel for your social media accounts. This is what will make you stand out from everyone else and extend your brand experience to your social media. You'll learn how to create a cohesive feed and I'll even show you my favorite tool for editing photos and walk you through how I edit mine.

Module 3: Getting to know your audience.

Getting to know your audience is key in figuring out how to speak to their pain points, and create a loyal following through your use of content. In this module I'll share a few of my favorite tactics on finding my audience and what resonates with them.

Module 4: Analytics and setting goals.
Analytics is NOT just about your follower numbers. Let me show you what metrics you should be keeping track of. I'll also help you outline social media goals you can set for you business. You'll be able to identify what's working and what's not, allowing you to cut the fat and concentrate on the tactics that are helping you gain reach and engagement.
Module 5: Content.
In module 5 we'll review content and I even give you an idea swipe file.
We'll review content and how to create it in bulk
How to easily create video content
Creating original content
Ideas on how to re-purpose your existing content
& more!

YOU WON'T BE DOING THIS ALONE.
I'll be going live in the course Facebook group to review modules and your answer questions.
I want you to get the most out of this course - so each lesson will end with an actionable step towards getting you results. You can jot down all your homework with the accompanying workbook to help you tie everything all together.

You'll have instant access to the modules, course workbook and BONUS social media strategy work book. At the end of this course you'll have ALL the tools you need to get going on a social media strategy and grow your audience authentically and organically.